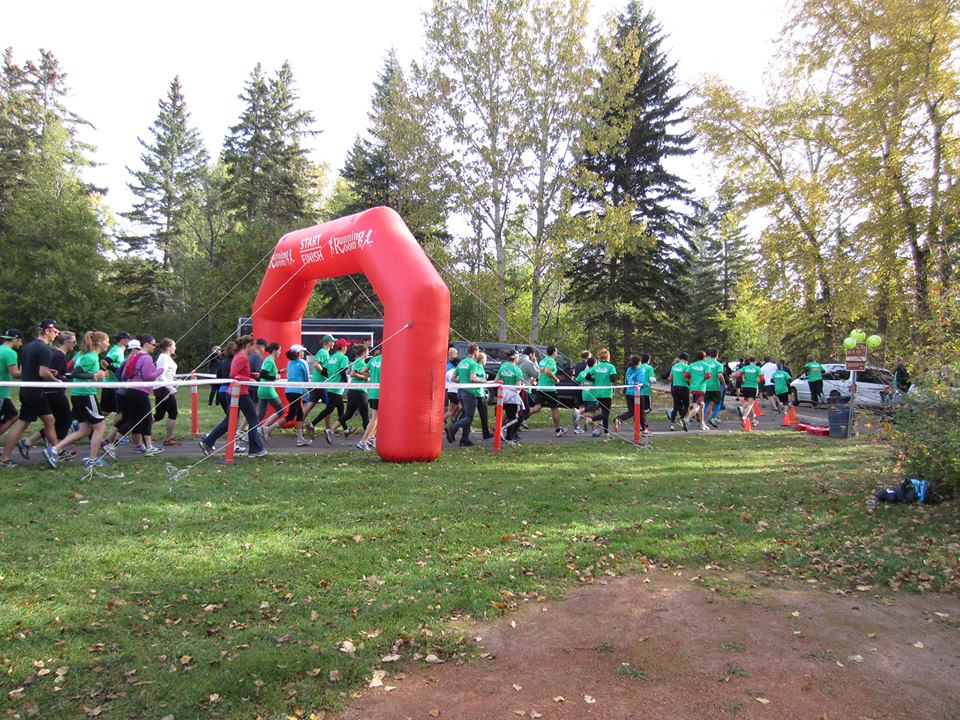 On Saturday September 20, 2014, The Run for Brain Research will welcome participants and athletes from across the city. The run is an annual event put on by the The Neuroscience and Mental Health Institute (NMHI) at the University of Alberta. The event is a local fundraiser in support of brain health and injury research and will consist of a 5/10 K walk and run, a designated race for those with limited mobility and complimentary BBQ for all attendees and their families.
Why should you attend?
Diseases and injuries of the brain and spinal cord are devastating. We are faced with the rapidly growing burden of neurodegenerative diseases and mental health disorders for which there are no known cures.
The funds raised at this event go towards neuroscience research. Funding research is the number one way to support the discovery of improved prevention and treatment options for these debilitating diseases and disorders.
Members of the NMHI at the University of Alberta are dedicated to the exploration of how our nervous system functions, the basis for disease and translation of discoveries into improved prevention and treatment options for people worldwide. Some areas of research include spinal cord injury, stroke, Alzheimer's Disease, mental health, Multiple Sclerosis and traumatic brain injury.
Event Details
Date: Saturday, September 20, 2014
Time: 9:00 a.m.
Location: William Hawrelak Park, 9930 Groat Road
Registration: http://www.events.runningroom.com/site/?raceId=11015

bSocial Communications is a proud supporter of the 2014 Run for Brain Research. We hope to see you there!